Charge More Devices at Once
The 2 Port 32W GaN Charger's dual USB-C & USB-A ports power multiple battery-hungry devices concurrently.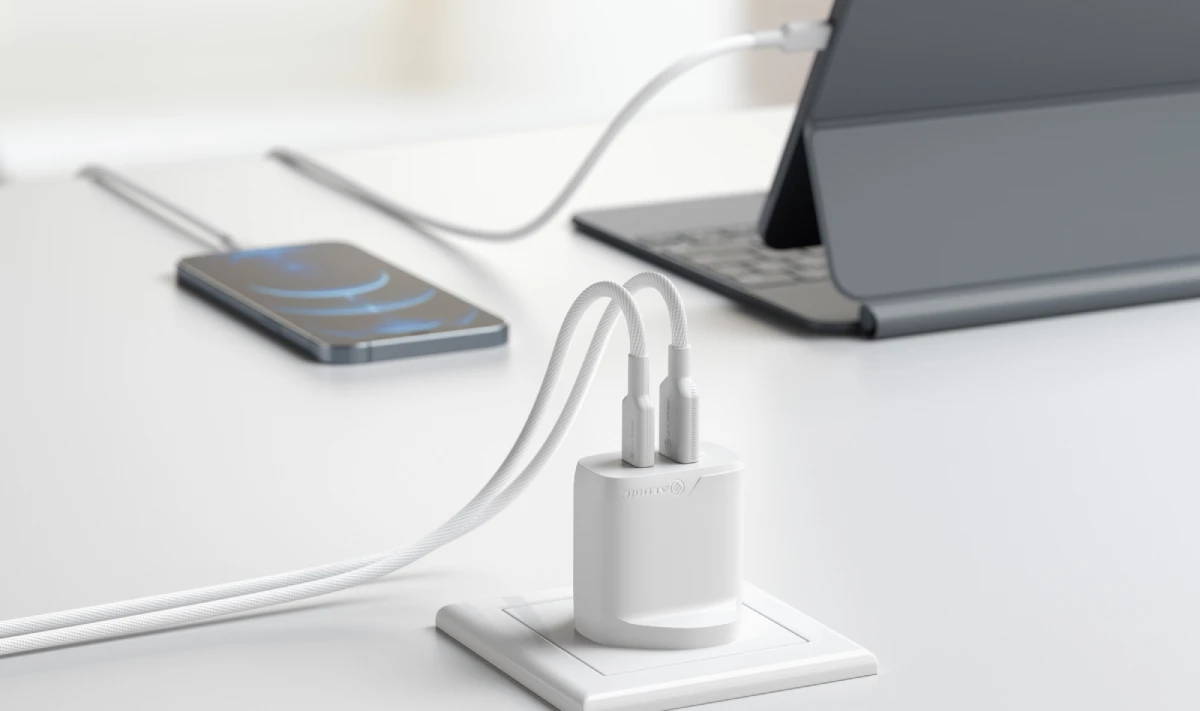 Delivers Up To 30W Charging Power
The charger delivers up to 30W charging power when you plug popular devices like MacBook Air, iPad Pro/Air and Nintendo Switch into the USB-C ports with your devices plugged into both ports, the USB-C port delivers 20W (instead of 30W with one device connected) and the USB-A provides 12W (instead of 18W with one device connected).
CHAREG YOUR APPLE DEVICES
Suitable for iPhone, iPad & MacBook Air
If you love Apple devices, you'll also find plenty to love about ALOGIC's 2 Port 32W GaN Charger. The charger's dual-ports are locked and loaded with all the zing you need to bump your suite of Apple iPhone, iPad and MacBook Air device batteries all the way up on even their busiest days. For the easy way to keep your Apple devices in the green, just plug them in.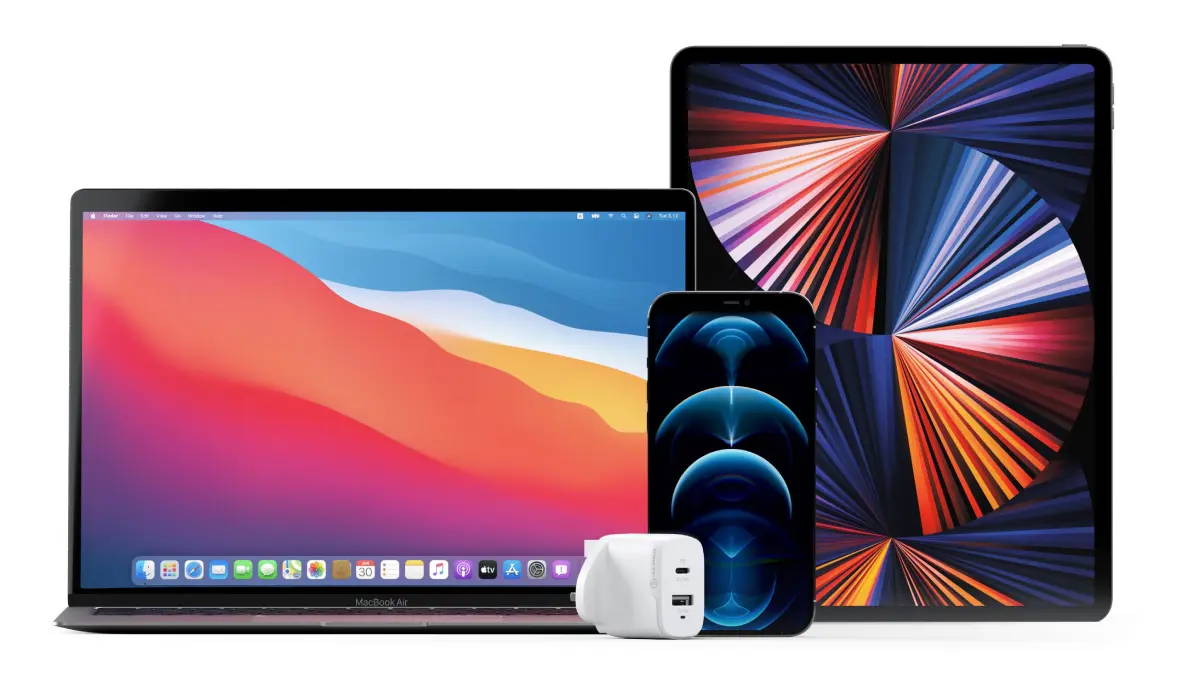 Specifications
Input
100-240VAC 50~60Hz 1.0A Max
Output
USB-C: 5V/3A, 9V/3A, 12V/1.67A - 20W USB-A: 5V/2.4A - 12W Single Port USB-C #1 single output: PD3.0 (5V,9V/3A, , 12V/2.52A) -30W* Single Port USB-A #2 single output: 3.6V,6V/3A, 6V,9V/2A, 9V,12V/1.5A-18W
Physical Characteristics
Dimensions: 48.5 x 47.3 x 27.7 (H x D x W) Weight: 0.11 Kgs
Barcode (EAN):
9350784024015
Creative Solution!
This charger is a very creative solution to a problem for chargers.
Good Quality
Charger feels like good quality but is a bit bulky.
Handy little charger.
This is a good little charger, with the convenience of both USB A and C port. It did a fine job charging my iPad quickly, and I like its small size.
Love!
I love the USB-C wall charger! It is very durable and it feels like quality.
Fast Charging!
I really love the design of the port itself. The port's smooth, all-over white, oval-like shaped design looks so modern and trendy.