3-in-1 Universal Magnetic Charging

Universal Magnetic Power Bank
CONNECT TO WIRELESS POWER
Fast magnetic charging for your phone, Apple Watch and wireless earbuds, in one sleek package that showcases your phone.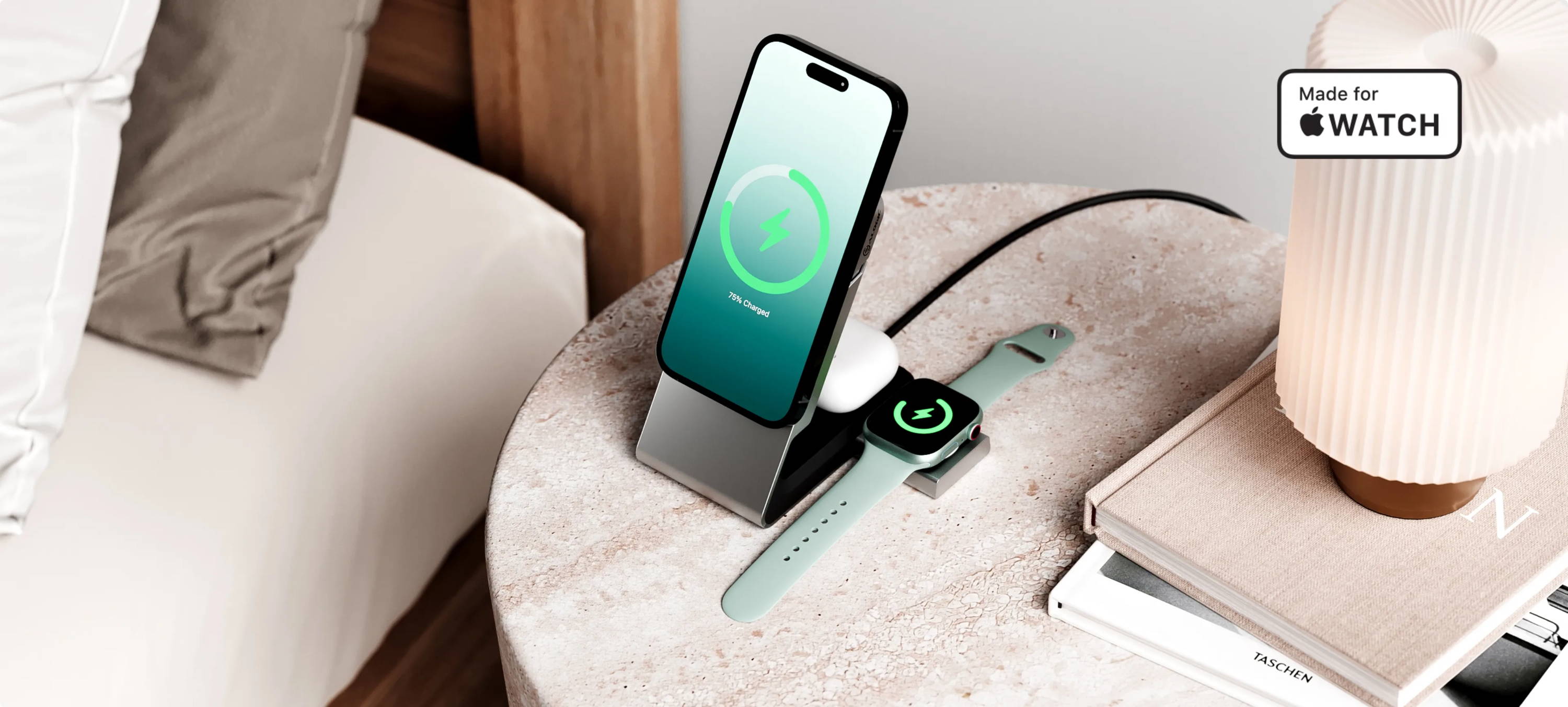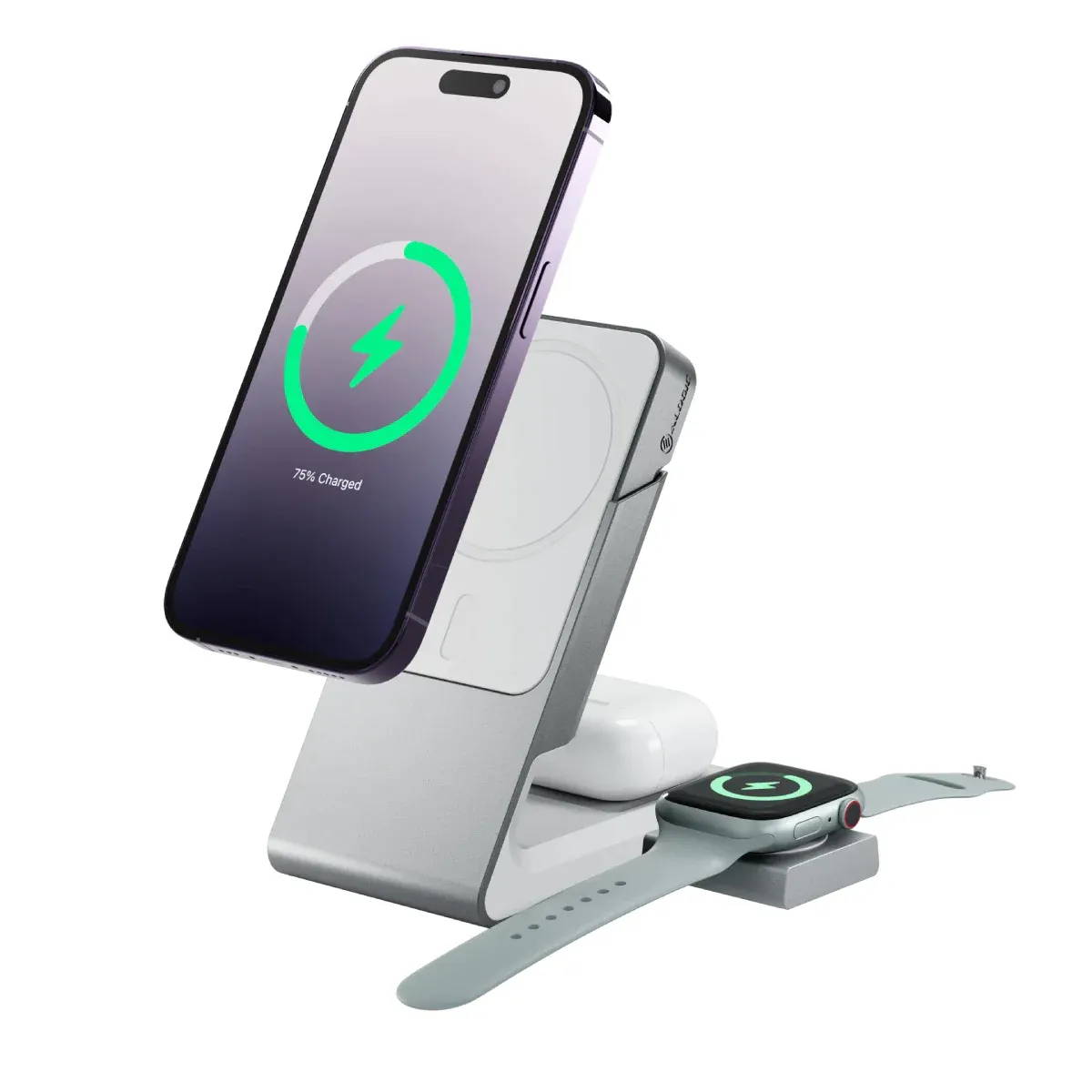 MagSafe and Qi Compatible



Fast Apple Watch Charging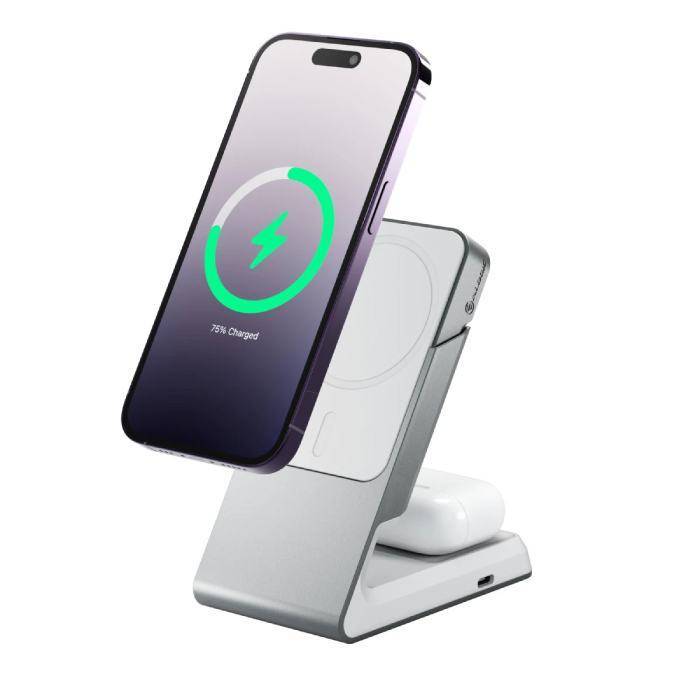 Designed for AirPods, AirPods Pro

The Matrix USB-C Apple Watch Charger has been fully tested by Apple to for quality, reliability and compatibility with Apple Watches. With its Made for Apple Watch certification, you know your watch is in safe hands.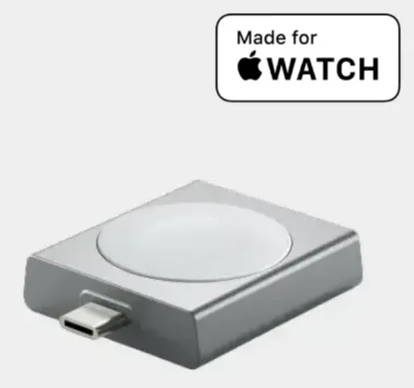 ELEVATE YOUR DESK &
BEDSIDE TABLE SETUP
Tangled cables are a thing of the past. Reclaim your desk or nightstand and peace of mind by charging all your daily devices with a single USB-C cable, all in a stylish, minimalist dock designed to showcase your devices.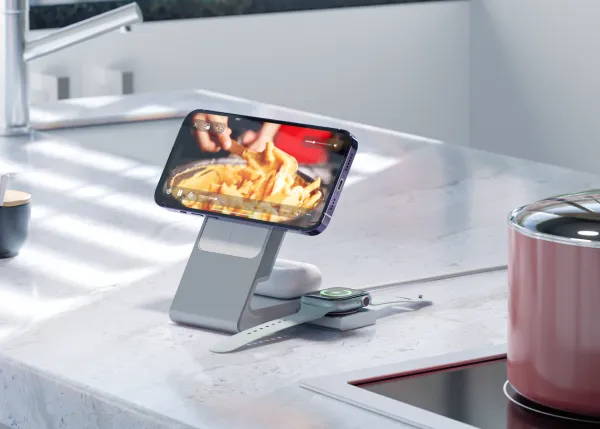 Effortlessly switch between portrait and landscape to watch videos, scroll the news or just flick through TikTok.
The dock's custom charging cradle makes it easy to align your wireless earbud case for charging. This is the perfect fit for Apple Airpods, Samsung Galaxy Buds and Google Pixel Buds Pro.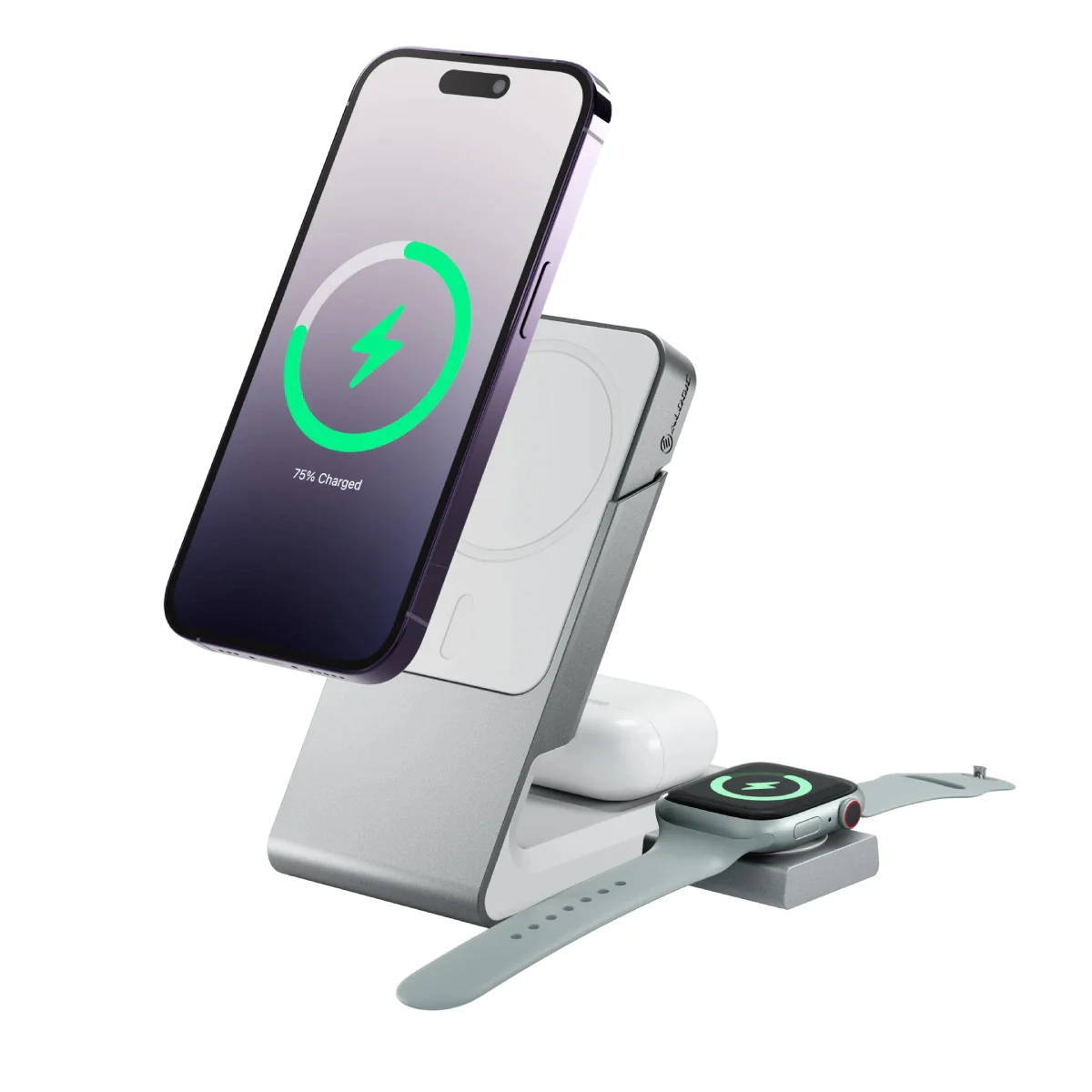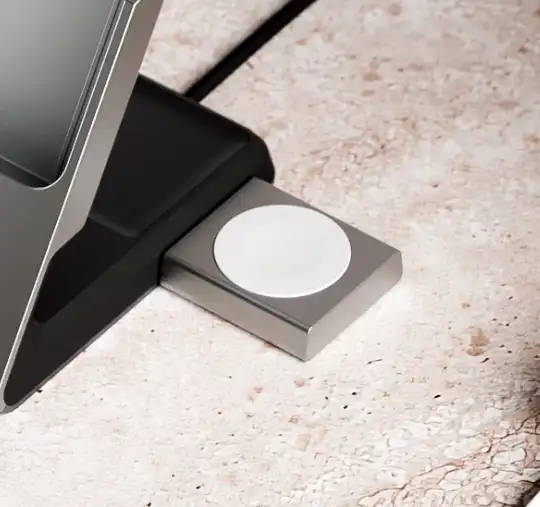 Detachable Apple Watch Charger
Less than 4CM long, the detacable USB-C Apple Watch Charger makes a great travel companion.
1

3 in 1 Universal Charging Dock with Cradle

2

Matrix Magnetic Charging Pad

3

USB-C Apple Watch Charger

4

30W USB-C Power Adapter

5

1.5 USB-C to USB-C Cable

6

Magnectic Support Ring (For Non Magsafe Qi Compatible Mobile Phones)

7

Quick Start Guide
CONNECT TO POWER ON THE GO
The heart the Matrix modular charging ecosystem, our pocket-sized magnetic power bank is your safeguard against life's unexpected detours. Just snap it on for a full recharge, wherever you are.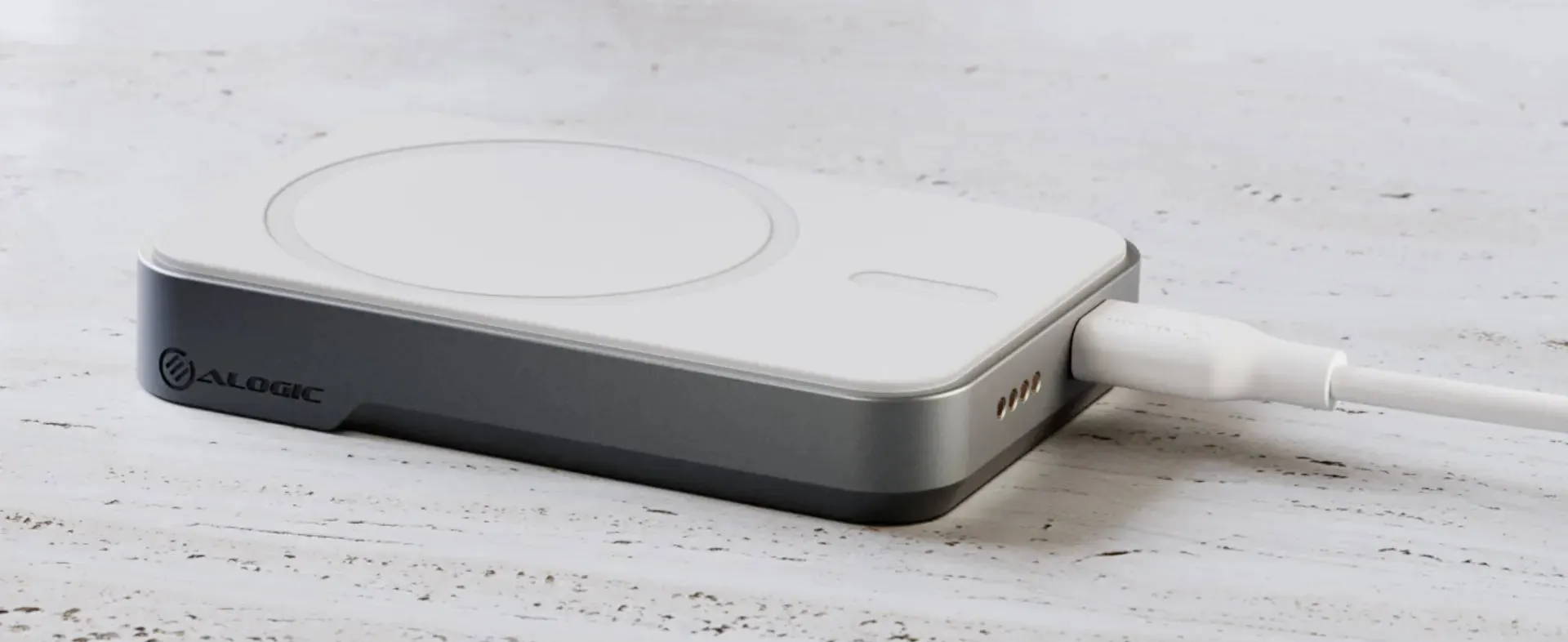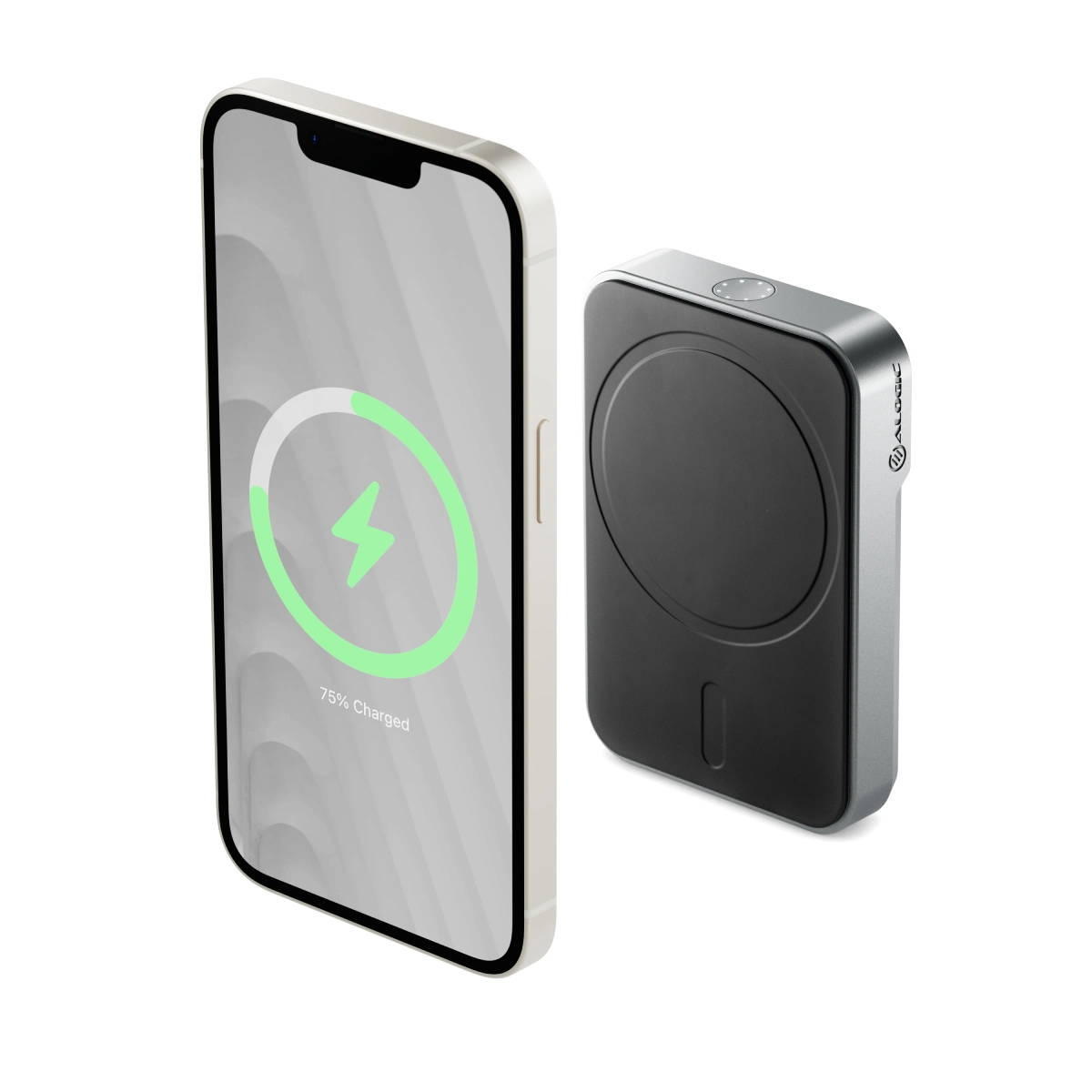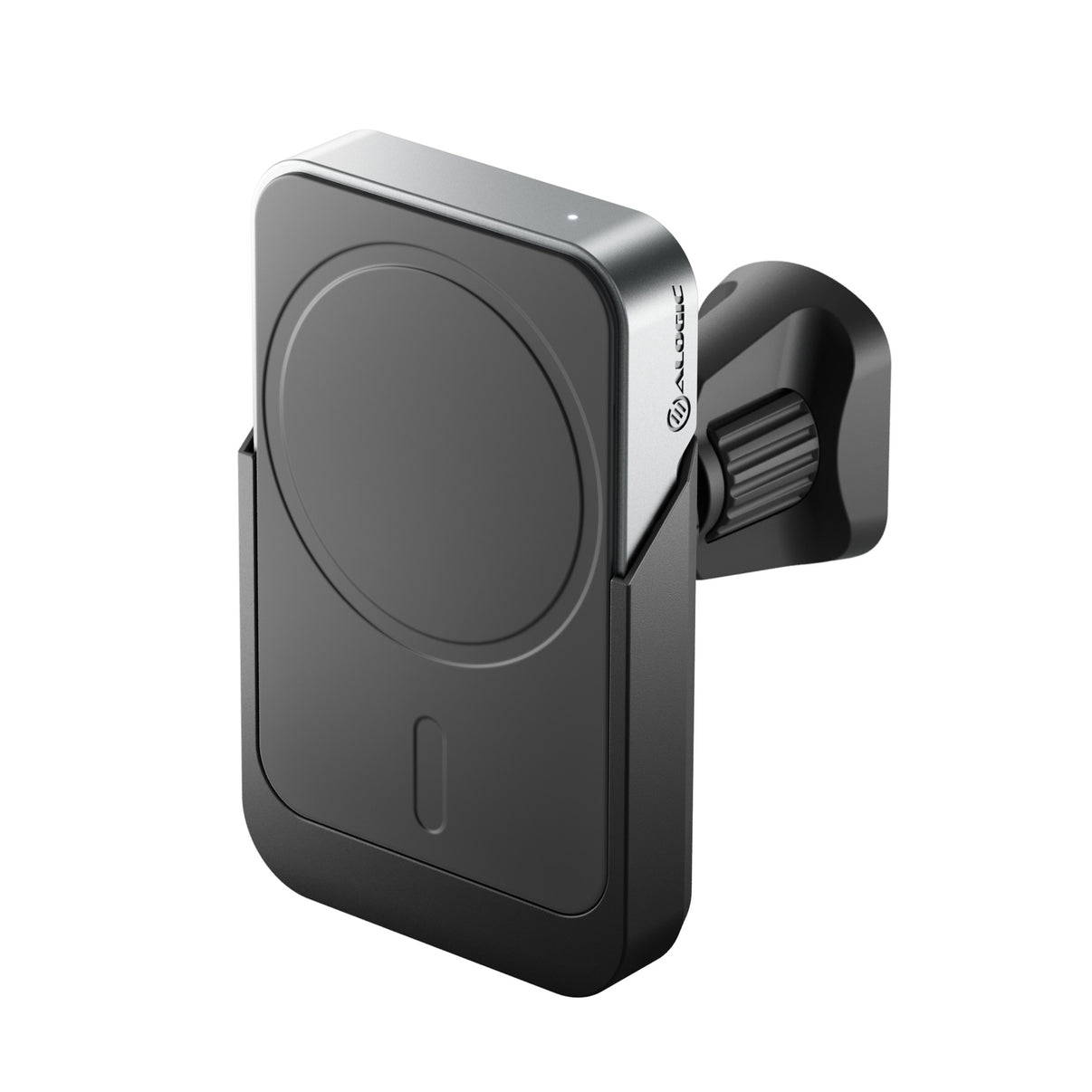 Fast Charging for Earbuds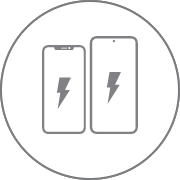 Charge Two Phones at Once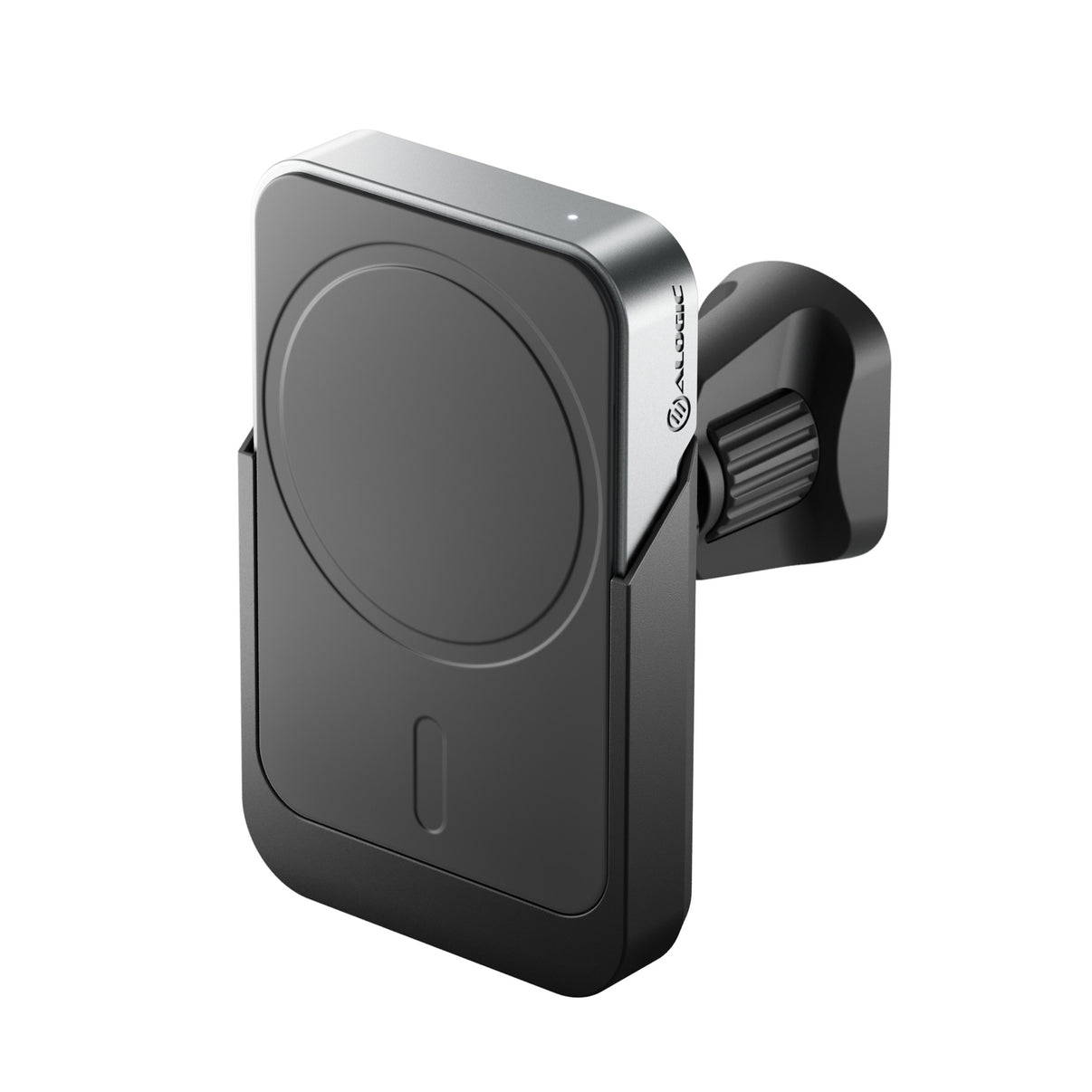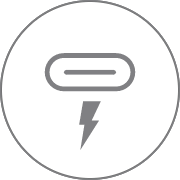 CONNECT TO 5000MAH OF PORTABLE POWER
Our Magnetic Power Bank's generous 5,000mAh battery has enough juice to recharge your phone, earbuds and smartwatch from 0-100%.
Take advantage of magnetic charging by attaching the included Magnetic Support ring to your Qi-compatible Android phone. Then, just snap the power bank onto your phone to charge!
Recharges alongside your phone
Slide your Matrix Power Bank into a Matrix Car Mount or Charging Dock to recharge it together with your phone.
The Matrix Power Bank works with every other Matrix charger, ensuring you'll never run flat in an emergency.
1

Matrix Magnetic 5000Mah Power Bank

2

Magnetic Support Ring and Alignment Tool

3

Quick Start Guide
Matrix dock
I like the modular nature of this system, and being able to disconnect the watch charger allows me to plug it into my iPad where it spends most of its time, or the power back when travelling.
The charging stand offers a compact and stable platform for my iPhone 15 Pro Max at a comfortable viewing angle regardless of the phone's orientation.
While I do not own any AirPods, I can still charge an array of other devices via the USB-C port on the side of the dock.
My only criticisms are as follows; I would prefer it if the rubber charging pad was raised slightly proud of the docking station as I am concerned that rotating my phone through 90 degrees while magnetically attached to the dock may scuff or scratch the handset.
Also, if you use the watch charger as intended by having it connected to the side of the dock, you must lay your watch strap flat, which takes up space. But if your strap is a band or loop style which cannot be separated, you must place the dock so that the watch adapter overhangs your table, leaving it potentially vulnerable to being knocked and damaged.
Minor things but worth considering. Overall, very happy with the products, their performance, build quality and price. A worthy contender for your cash in a crowded market of overpriced competition.
a perfext Powerstation für iphone watch and airpods
I'm so happy for my new powerstation.
fantastic solution for Apple device users
The charger is really very sturdy and well built, can charge my iPhone, airpods and Apple Watch at the same time wirelessly. Also the magnet is pretty strong, and shows magsafe pop-up when connected to the iPhone. Powerbank is Lightweight and easy to carry.
Alogic has hit a home run with this combo
This 3-in-1 solves all of the purposes, can be used with iPhones,apple watch & even airpods and everything works like charm. The powerbank is Great for the price, and great for traveling.